GMO Free Certification – Non GMO Certification – Non Genetically Engineered Certification
Nokomis, FL // BioChecked™ has recently relocated to Nokomis, Florida after it's startup in 2012 in the Black Hills of South Dakota.  Now having completely moved it's offices to the Southern Sunny Gulf Coast executive director Scott Prentice plans to help focus BioChecked™ services into some new certifications. One specifically would be the new Glyphosate Free Certification.  BioChecked™ has several independent third party certification programs for businesses, organizations, producers and individuals that have become or want to become leaders in environmental and health friendly actions.
Their brands have become the leading industry "Marks of Consumer Environmental and Health Awareness".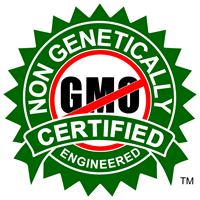 Non Genetically Engineered Certified ™ brand program certifies producers have provided laboratory results that their produce or products are GMO free. Producers that use their trusted NON GENETICALLY ENGINEERED CERTIFIED™ brand are producers who care about your family and what they put into their bodies. That is why they go the extra mile to provide you with an independent third party witness to their GMO free laboratory certifications/results. The United States government does not mandate GMO labeling, recommend labeling or for that matter even finds anything wrong with GMO's. However our producers want you to have peace of mind when you purchase produce and products with our trusted NON GENETICALLY ENGINEERED CERTIFIED™ seal has put a seal you can trust.
Public opinion polls in the US and abroad reveal that the large majority of consumers are wary of  GMO crops and plants. As a result, agricultural producers and manufacturers have found that NON GMO can be a socially responsible statement.
People everywhere have the right to know if their food has been genetically modified. Do to the lack of government regulation on labeling of consumer products, producers and manufactures have taken it upon themselves to label their food as NON GMO.  Fortunately, we have taken this one step further.
We allow these same producers and manufacturers to participate in the NON GENETICALLY ENGINEERED CERTIFIED™ program by having their produce, seeds, feed and processed foods tested by leading, independent, genetic testing laboratories. Once their products meet and maintain our standards/threshold we allow these producers to put our NON GENETICALLY ENGINEERED CERTIFIED™ brand on their marketing and product labels. Currently, NON GENETICALLY ENGINEERED CERTIFIED™ has the tightest NON GMO standards* in the world.
*NON GENETICALLY ENGINEERED CERTIFIED™ Threshold/Standards
Threshold –
0.1% – seed
0.5% – human food, ingredients, supplements, personal care products, and other products that are either ingested or used directly on skin
0.8% – animal feed and supplements
Standards –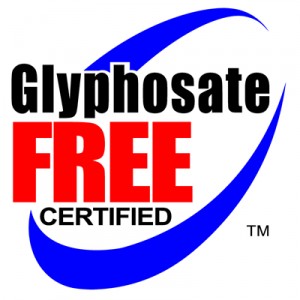 All producers and manufactures must clearly prove and maintain their products and produce as NON GMO. They are also required to test by an approved laboratory on an regular basis.
BioChecked™  started implementing independent third party certification for Glyphosate Free in 2012.  Our GlyphosateFreeCertified™ brand became an overnight success early on. Consumers are requesting TRUTH in labeling! Consumers are demanding our food products and produce are free from harsh chemicals! Producers are proud to let those consumers know they understand their desires.
BioChecked™ is the largest independently owned third party certification company in the U.S.. Our certifications are found in three countries. Our corporate offices are located in the Sunshine State of Florida and we have representatives in Pennsylvania and South Dakota.
Contact:
BioChecked™
303 Grove St., Nokomis, FL 34275 www.BioChecked.com